Call for Expressions of Interest
Call for Expressions of Interest for Editor-in-Chief and Managing Editor at the Journal of Applied Volcanology. Read more here
New Hazard Map Article Type
Hazard mapping hasn't been getting the attention it deserves and we're going to do something about it! The Journal of Applied Volcanology invites authors to show off their volcanic hazard and risk mapping work in a newly dedicated article type. More info at Hazard Map submission guidelines.
Thematic Series
For previously published Thematic Series, please click here.

Funding your APC
Aims and scope
Journal of Applied Volcanology is an international journal with a focus on applied research relating to volcanism and particularly its societal impacts. Characterising volcanic impacts and associated risk relies on not only quantifying physical threat but also understanding social and physical vulnerability and resilience. The broad aim of volcanologists in this domain is to increase public resilience to volcanic risk via research that reduces both human fatalities and volcanic impacts on livelihoods, infrastructure, and the economy. Journal of Applied Volcanology fills an important gap for scientists who want to publish research that addresses this aim and wish to reach a broad audience.
The journal has a holistic view of the relationship between volcanoes and society, and therefore welcomes intra- cross- multi- inter- and transdisciplinary articles that deal with volcanoes and society. Research topics covered by the journal include: the impacts of eruptions on communities; methods for risk analysis; risk management; community preparedness, response to and recovery from volcanic hazard events; health issues related to volcanism; social adaptation to volcanic hazards; policy and institutional aspects of volcanic risk management; applications of physical volcanology, geophysics and remote sensing to volcanic crisis mitigation. The journal aims for rapid publication of high-impact research and review papers.
About the Editor-in-Chief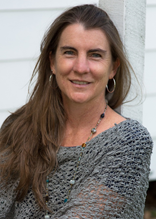 Professor Jan Lindsay is a volcanologist in the School of Environment at the University of Auckland, New Zealand, where her position is supported by a Fellowship from the New Zealand Earthquake Commission. She has an MSc in Geology from the University of Auckland, and a PhD in Geosciences from the University of Giessen in Germany. She has held positions at GNS Science in Taupo, New Zealand; the GeoResearch Centre (GFZ) in Potsdam, Germany; and the University of the West Indies in Trinidad. She is a member of the Executive Committee of the International Association of Volcanology and Chemistry of the Earth's Interior (IAVCEI) and is co-leader of the IAVCEI working Group on Volcanic Hazard Mapping. She is a Past President of the Geoscience Society of New Zealand.
Jan's research focuses on making society more resilient to volcanic hazards through improving understanding of magmatic and volcanic processes, and developing and testing techniques for better communication between scientists and stakeholders to ensure efficient uptake of hazard and risk research. She has worked on projects in the broad area of volcanic geology, hazard and risk in New Zealand, Chile, the Lesser Antilles and Saudi Arabia. She co-leads the multi-agency, transdisciplinary research programme DEVORA (Determining Volcanic Risk in Auckland), which focuses on the monogenetic Auckland Volcanic Field. She has a strong research interest in what makes an effective hazard map, and also whether short-term probabilistic volcanic hazard assessment can be harnessed to help decision-makers in a volcanic crisis.
Follow
ISSN: 2191-5040 (electronic)