Correction to: Newspaper reporting of the April 2007 eruption of Piton de la Fournaise part 1: useful information or tabloid sensationalism?
Journal of Applied Volcanology
Society and Volcanoes
2018
7:6
Received: 1 June 2018
Accepted: 1 June 2018
Published: 30 June 2018
In the publication of this article (Harris & Villeneuve 2018), there is an error in Fig. 1.
The error: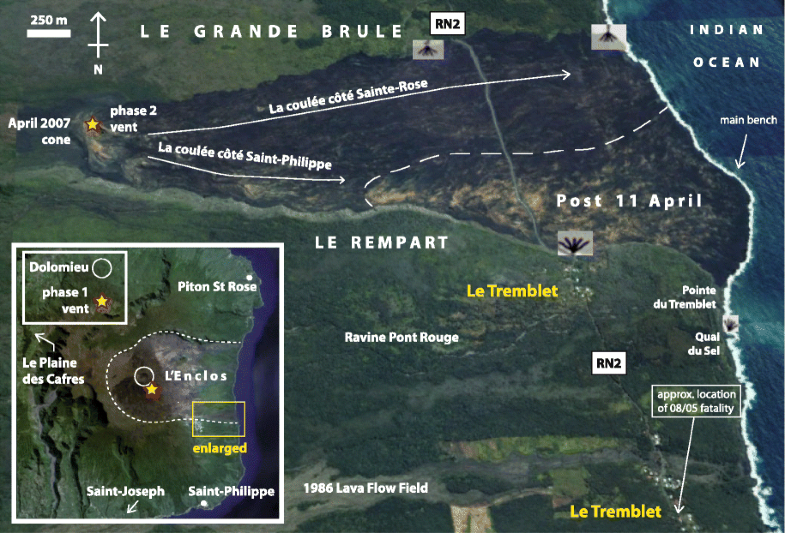 Should instead read:
2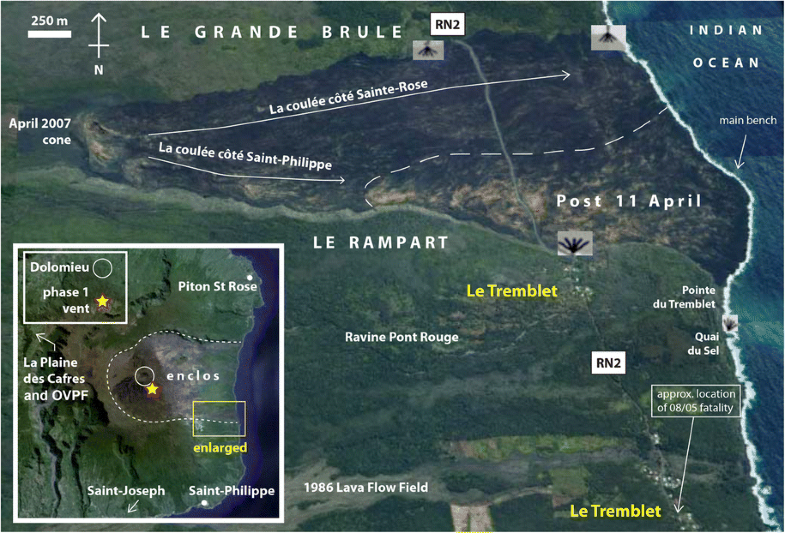 The original article has been corrected (Harris & Villeneuve 2018).
Open AccessThis article is distributed under the terms of the Creative Commons Attribution 4.0 International License (http://creativecommons.org/licenses/by/4.0/), which permits unrestricted use, distribution, and reproduction in any medium, provided you give appropriate credit to the original author(s) and the source, provide a link to the Creative Commons license, and indicate if changes were made.
(1)
Université Clermont Auvergne, CNRS, IRD, OPGC, Laboratoire Magmas et Volcans, 6 Avenue Blaise Pascal, 63178 Aubière, France
(2)
Observatoire Volcanologique du Piton de la Fournaise, Institut de Physique du Globe de Paris, Sorbonne Paris Cité, CNRS, Université Paris Diderot, F-75005 Paris, France
(3)
Laboratoire GéoSciences Réunion, Université de La Réunion, Institut de Physique du Globe de Paris, Sorbonne Paris Cité, CNRS, F-97744 Saint Denis, Paris, France